Product introduction:
MeDIP is a large-scale chromosome or genome purification technology used to enrich DNA methylation sequences in molecular biology.MeDIP enriches highly methylated DNA fragments with 5mC antibody, and uses downstream nucleic acid detection technology to detect methylation sites in the whole genome.(This kit is for scientific research purposes only)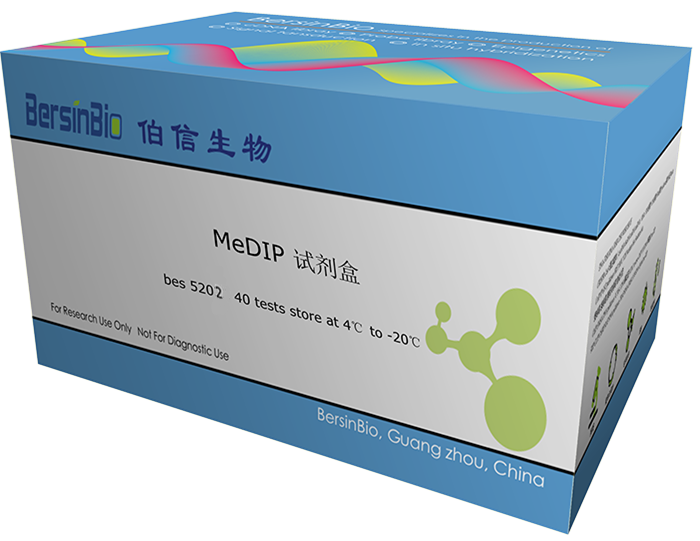 Technical process:









Product features:
1.High sensitivity, even if the 5mC distribution in the DNA to be tested is extremely uneven, it can be detected.
2.Applicable to various sample types.
3.High conversion efficiency, complete conversion of GC-rich DNA within 3 hours.
4.The unique protective agent avoids DNA degradation to the greatest extent and guarantees the needs of subsequent testing experiments.
5.The optimized buffer system can maximize the efficiency of DNA recovery after processing.