Product introduction:
CLIP is an important technology to study the interaction between protein and RNA by using the covalent cross-linking characteristic of protein and RNA under 356 nm ultraviolet light irradiation.CLIP-qPCR obtains RNA after digestion (Protease K, DNase I, RNase T1) by immunoprecipitation of the binding complex of RBP and RNA.By adding a linker to the 3'end of the RNA and designing primers for different sites, the enrichment efficiency of RNA-binding protein sites can be detected.(This kit is for scientific research purposes only)





Technical process: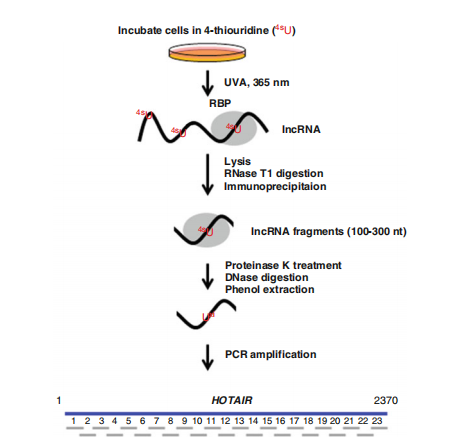 Product features:
1.After ultraviolet irradiation, the RNA in the cell is cross-linked with the corresponding RNA-binding protein to enhance the binding ability of RNA and protein.
2.Can detect a variety of RNA, such as lncRNA, mRNA, microRNA.
3.CLIP-qPCR can accurately locate the binding site of RNA and protein.
4.Have independent intellectual property rights.