Product introduction:
BersinbioTM has established an ISH Probe preparation platform to undertake customized ISH Kit business, which can be customized according to customer needs.
This kit is mainly used to detect the expression level and expression position of the target gene in the sample, and can be used for the detection of tissue sections (paraffin section/frozen section),Round coverslip and chromosome section. (This kit is for scientific research purposes only)
BersinbioTM CISH Kit series has been welcomed and affirmed by the majority of scientific research users since its listing, and has provided high-quality services to nearly a thousand users including domestic first-class scientific research institutes, medical institutions and multinational biological enterprises. For example, Chinese Academy of Sciences, Sun Yat-sen University School of Medicine and Affiliated Hospital, Southern Medical University School of Medicine and Affiliated Hospital, University of Hong Kong, Peking University School of Medicine and Affiliated Hospital, Southeast University School of Medicine, Jiangxi Agricultural University, Tongji Medical College of Huazhong University of Science and Technology, etc.
At the same time, after years of accumulation, BersinbioTM has a strong in situ hybridization technology team to provide technical support and answers to various problems encountered by customers in the use of the kit.
At present, BersinbioTM has nearly a thousand kinds of stock kits: among them, there are about 1,100 kinds of mRNA; about 500 kinds of microRNA; species include humans, rats, mice, rabbits, pigs, chickens, bacteria, insects, and so on.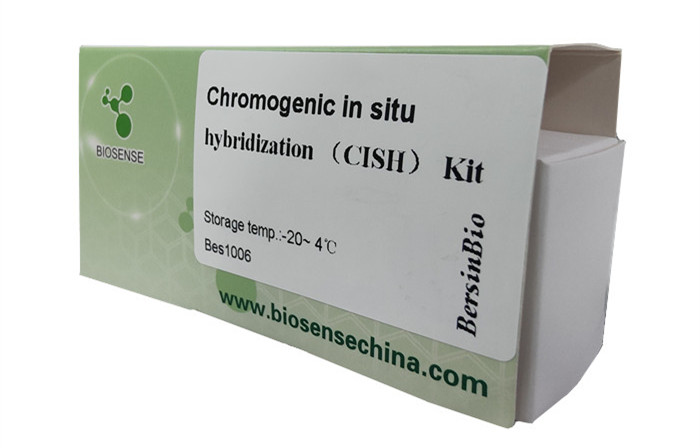 Principle of the experiment:
The target nucleic acid on the cell or tissue section to be detected is homologous and complementary to the nucleic acid probe used, and the two are denatured, annealed, and renatured to form a hybrid of the target nucleic acid and the nucleic acid probe. A certain nucleotide of the nucleic acid probe is labeled with the hapten DIG. Finally, the hapten is located by immunohistochemistry, which indirectly shows the hybrid formed by the probe and the target nucleic acid, so as to perform qualitative, semi-quantitative and relative positioning analysis of the target nucleic acid.
Technical process: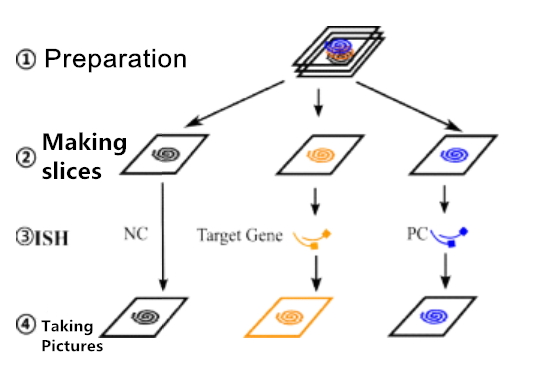 Result example: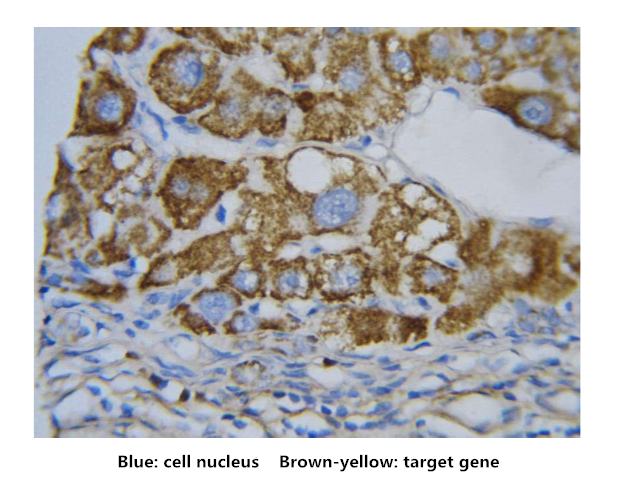 Product features:
1、Safe, fast, and reproducible.
2、The specificity is 100% and the sensitivity exceeds 90%.
3、The probe has stable performance and can be stored at low temperature for more than two year.
4、Simple operation, precise positioning, no experimental pollution.
5、Customize personalized probes according to customer needs.